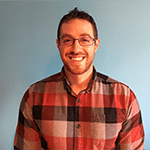 Dr. Samuel Merotto, B.Sc. (Hons), D.C.
Dr. Samuel Merotto is a registered Chiropractor who attended the Canadian Memorial Chiropractic College from 2013-2017. Prior to learning the art and science of chiropractic, Dr. Merotto attended Laurentian University between 2008-2012 where he earned his Bachelor of Science with Honours in Kinesiology. Dr. Samuel Merotto uses a variety of techniques to restore his patients to optimal health. Dr. Merotto uses the Diversified Chiropractic Technique, Functional Integrative Acupuncture, Soft Tissue Therapy, Rehabilitative Exercise, and Custom Orthotics to restore his patients' health. Dr. Merotto uses a combination of these treatment methods to create a treatment plan that is customized to each individual patient.
Dr. Samuel Merotto grew up in the town of Sudbury where he spent the majority of his time running in and out of local hockey arenas. Dr. Merotto himself has been the subject of many sports-related injuries, and as such has been on both aspects of a variety of sports-related injuries – both as the patient and as the practitioner. Dr. Merotto has a special interest in treating sports-related injuries but also treats a variety of conditions in individuals throughout all walks of life. Dr. Merotto still enjoys maintaining a healthy active lifestyle and aims to be a positive role model for his patients.
Dr. Merotto is proud to provide treatment and care to patients in both Chelmsford and Copper Cliff.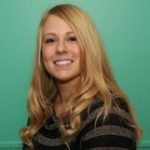 Megan Treling, RMT
Megan became a registered massage therapist in January 2014 and is very passionate about massage therapy.
Megan's specialties include:
Swedish massage
myofascial release
joint mobilizations
deep tissue massage
trigger point therapy
acupressure
Thai massage
and proprioceptive neuromuscular facilitation
She has always wanted to do massage therapy as she loves helping people feel better and guiding them in the right direction to help with pain or just to simply relax.
Megan believes that living a happy, healthy life is important and likes to stay active in the outdoors.